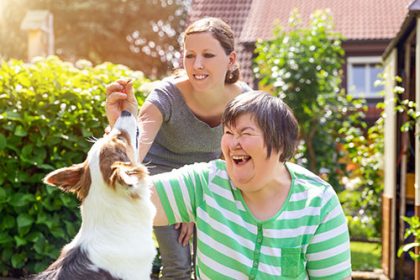 Amid a medical diagnosis, disability or supporting a loved one, coming to understand what the NDIS is might be the last thing on your mind. The national disability scheme can seem overwhelming at times. As an approved NDIS provider Beacon Support is here to give you an overview of the NDIS and how you can benefit from the national disability scheme.
The national disability scheme basics
The national disability scheme is governed under the Australian Government to aid those who have a recognised disability. It operates on a national level to try and ensure that everybody has equal access to support, assistance and care. Many Australians with disabilities currently access the NDIS to get the support and help they need. This care can be long term and costly, so the NDIS funding is crucial to many Australians living with disability.
THe NDIS is available to Australian citizens and residents, who have a recognised disability and are under 65 years of age.
You won't be alone if you decide to make a claim and there is plenty of help available to help you on the NDIS journey. Here are some of the ways we can help you with the national disability scheme.
Have you had a planning meeting and are considering providers?
Beacon Support is more than happy to discuss your specific circumstances and what care we can provide to assist you.
We will set up a personalised plan, based on your funding arrangements, care requirements and personal goals.

Are you considering a change of provider?
If you feel that it's time for a change, we'll be happy to demonstrate what options are available to you with Beacon Support. We apply NDIS core support rates and will use that as the basis for our calculation. Speak to one of our team to see how what we can offer and how to make the transition as smooth as possible.
Beacon Support shares the national disability scheme goals. We believe that everybody should be entitled to the assistance that they need regardless of their disability and circumstances.
The national disability scheme is constantly evolving, as is our knowledge in this area. We have a wide range of expertise so do not hesitate to contact us 1300 435 782 or use the Contact Us page on our website for more information on the national disability scheme and the services we can provide.