Do you need help with nasogastric tube feeding at home? Are you looking for professional carers who highly experienced in NG tube feeding? Do you have other complex care needs now or in the near future?
If you are living with a condition that requires nasogastric tube feeding, you may be experiencing specific challenges that require expert help and support at home.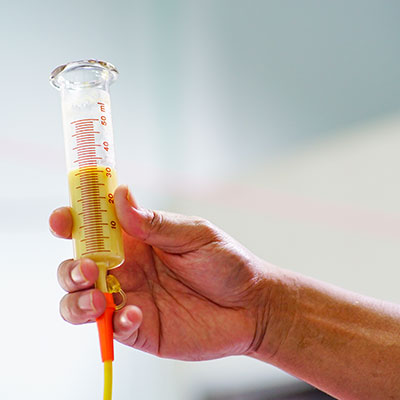 Managing Nasogastric Tube Feeding at Home
At Beacon Support, we will work with you to develop a tailored nasogastric tube feeding plan that is based on your individual needs.
We appreciate that there can be a range of reasons for needing nasogastric tube feeding at home and understand how difficult it may be to manage this process and the NG tube feeding equipment. We have many years of hands-on experience and knowledge when it comes to nasogastric tube feeding at home and managing other conditions, ensuring we are well-equipped to help you.
We will ensure your nasogastric tube feeding is carried out safely, efficiently and as comfortably as possible. If you are new to nasogastric tube feeding, we will guide you through every step of the process and help familiarise you with the equipment.