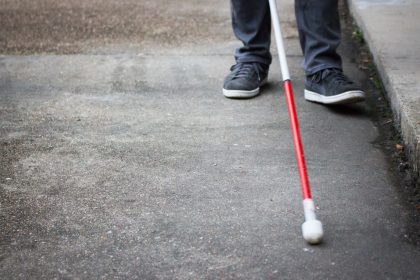 Living with deafblindness can present everyday difficulties requiring specialist care and support. Depending on your situation, some deafblindness home care assistance services may be able to help you better manage your daily life.
The deafblind home care assistance services you need will depend on the nature and extent of the condition, as well as other needs and challenges you may have. Some of the support you may wish to access includes:
Communication support and devices
Emotional support to you and your loved ones
Coordination with other services such as occupational therapy, and physiotherapy
Mobility assistance
Nutrition support and feeding assistance
Administering of medication
Bowel and bladder function support
Personal care support as required
24 hour support if needed.
Deafblindness Home Care Assistance
Generally speaking, deafblindness can present itself with varying degrees of auditory and visual loss. The extent of the condition may also worsen over time requiring modifications to your lifestyle or daily activities.
It's important that you find a deafblindness home care assistance provider that understands your specific needs and is capable of delivering the exact support you need. You want to be sure they can help you manage everyday activities, as well as other symptoms or conditions you may be living with.
Your deafblindness home care assistance program should be created based on a comprehensive understanding of your specific needs and safety requirements. Your deafblindness home care assistance service provider should also work in conjunction with other key services as needed.
Deafblindness Home Care Assistance You Can Trust
Every member of the Beacon Support team prides themselves on a shared commitment to providing deafblindness home care assistance you can trust. Together we will develop an assistance program tailored to your individual needs.
In all of the care we provide, we are focused on helping you feel safe and supported. Regardless of the situation or challenges you face, we know what to do and will deliver all of your care professionally and with empathy. Any deafblindness home care assistance we provide is done so under the supervision of a Registered Nurse ensuring you receive expert care. We are also a registered NDIS provider.
 What is the next step?
Call us today at 1300 435 782 or contact us via our online form for a consultation or to learn more about our deafblindness home care assistance. We're more than happy to discuss your specific needs and advise if we are able to support you.