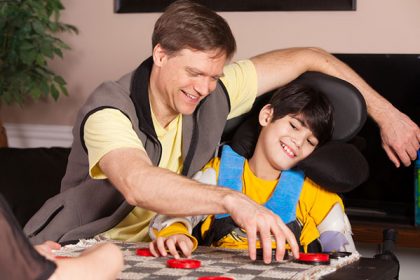 Are you looking for help living with a disability? If you have a disability you may be experiencing everyday challenges, and have complex care needs now or in the future. Beacon Support can assist you with tailored disability services Australia can trust.
Through our many years of experience, we understand that every individual is unique and your needs will vary depending on the disability you are living with.
Our professional and qualified carers have the experience you need to help you with your care and everyday activities that may be too difficult to manage by yourself.
Our Disability In-Home Services
Depending on your disability we can offer a range of in-home support services including:
Mobility support
Nutrition support and feeding assistance
Communication devices and support
Administering of medication
Bowel and bladder function support
Emotional support to you and your loved ones
Coordination with other services such as occupational therapy, speech therapy, and physiotherapy
Personal care support as required
24 hour support if needed.
Managing Disabilities at Home
We will work in close consultation with you to create an in-home disability care and support program that caters to your individual needs and situation.
Our breadth of experience and knowledge when it comes to disability in-home care mean we are well-equipped to support you. Some of the most common symptoms we can provide care for include:
Difficulties speaking and eating
Pain management
Sensory impairment
Bowel and bladder issues
Mobility difficulties
Difficulty communicating with others
Memory problems
Seizures
It doesn't matter whether you are experiencing the above or other symptoms associated with your disability, we can help. We can also connect you to other services and Disability Services Australia networks as needed.
In-home Disability Support You Can Trust
At Beacon Support, we are serious about our commitment to delivering quality care and disabilities services Australia can trust. We are focused at all times on making sure you feel safe and supported through dedicated care and understanding. No matter the situation, we know what to do and will approach every aspect of your in-home disability care professionally and with empathy. Your in-home disability care will be provided under the supervision of a Registered Nurse so you receive the best of care. We are also a registered NDIS provider.
Call us today at 1300 435 782 or contact us via our online form for a consultation to learn more about our in-home disability care services and how we can help you.