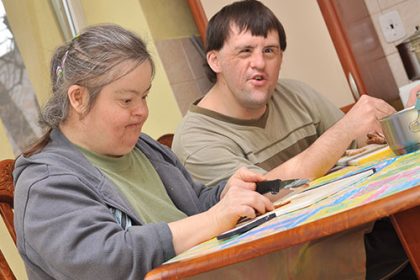 Living with intellectual disability can present everyday challenges for an individual and their loved ones. Intellectual disability home care assistance can provide effective strategies and support to manage the symptoms of this condition, and enhance the individual's quality of life.
Your intellectual disability home care assistance provider, such as Beacon Support, may provide the following services:
Emotional support to you and your loved ones
Advice and education for loved ones on how to best deal with the disability
Administering of medications
Coordination with other services such as occupational therapy, speech therapy and physiotherapy
Nutritional advice
Mobility and personal care support if required.
While the exact strategies to use in the home will depend on the individual, some of the following may help, particularly with children.
Prepare in Advance
Whenever changes to a routine can be known in advance, share them with the individual. Let them know, over a series of days (or weeks if possible) what will be different on that date.
It's not uncommon for people with intellectual disabilities to feel stress and anxiety when changes are abrupt. If you do know a change in routine will be happening, share it often and discuss what the change to the routine will be.
Create Task Cards
For chores and other routine tasks, task cards can be a successful strategy. Task cards can be small, visual representations of the task to be completed, broken down in small steps. Task cards are placed in the location where the individual would complete the task. Once a task is completed, you can remove the card from the wall or countertop until the task needs to be completed again.
Supplementing a routine with the task cards will help you and the individual find success in completing the tasks regularly and in its entirety.
Clear Communication
Clear communication is critical in intellectual disability home care assistance. Communication should be consistent in all environments the individual is in. It can help increase understanding of tasks and reduce anxiety.
For children, using a communication book that travels with the child to teachers and health care professionals will help to open the lines of communication. Parents can share with the teachers how the day started to provide them with context, and teachers can share how the day went.
Beacon Support Intellectual Disability Home Care Assistance
Beacon Support has more than 17 years experience delivering in home support and care, including intellectual disability home care assistance. We are here to help you develop and implement enabling strategies that enhance quality of life and independence.
Contact us today to find our more about our intellectual disability home care assistance.