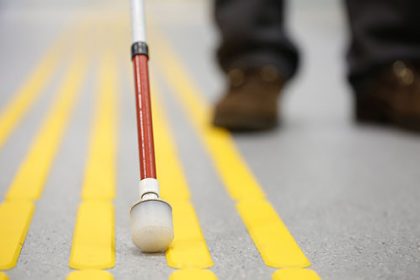 Deafblindness home care assistance can help individuals living with this condition navigate everyday life in an enabling and fulfilling way.
Your deafblindness home care assistance provider, such as Beacon Support, can help with support and services like the following:
Emotional support to you and your loved ones
Advice and education for loved ones on how to best deal with the condition
Administering of medications
Coordination with other services such as occupational therapy, speech therapy and physiotherapy
Nutritional advice
Mobility and personal care support if required.
About Deafblindness
Generally speaking, the condition can come in varying degrees, but it usually refers to when somebody has little or no use of their auditory and visual senses. Perhaps you, yourself, are dealing with a deterioration of your abilities to see and hear. Or maybe your family member is going through the process. It can be an anxious time so the main focus of deafblindness home care assistance is to provide support and systems that promote independence and confidence.
Deafblindness home care assistance should be focused on enabling quality of life. There may be modifications required to an individual's lifestyle or home, but your care will help to overcome these.
Beacon Support's deafblindness home care assistance is delivered by friendly and well trained carers. We'll sit down with you to discuss exactly what your assistance plan should look like in accordance with your ideas and aspirations. We can also help you navigate what funding, such as NDIS, you may be eligible for.
On a practical level, deafblindness home care assistance will be there to help you on a daily basis – or less often if you require. Our goal for deafblindness home care assistance is to help you live independently and to continue doing the things you love. With the right support, you can achieve what you want to both at home and out and about. Our team of trained professionals are on hand to support you, step by step, and provide valuable companionship along the way.
Beacon Support Deafblindness Home Care Assistance
Beacon Support has more than 17 years experience delivering in home support and care, including deafblindness home care assistance. We are here to help you develop and implement enabling strategies that enhance quality of life and independence.
Contact us today to find our more about our deafblindness home care assistance. We are a leading NDIS service provider in Queensland.