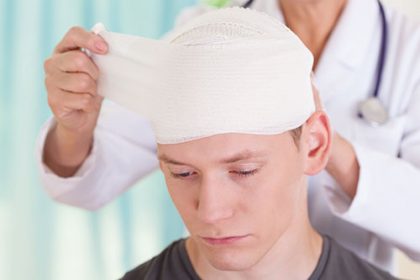 If you or are loved one are living with a brain injury, you may benefit from brain injury home care assistance. Living with brain injuries can present everyday challenges for an individual and their loved ones. The right support can help manage the symptoms of this condition, and enhance the individual's quality of life.
Your intellectual brain injury care assistance provider, such as Beacon Support, may provide the following services to assist you:
Emotional support to you and your loved ones
Advice and education for loved ones on how to best deal with the disability
Administering of medications
Coordination with other services such as occupational therapy, speech therapy and physiotherapy
Nutritional advice
Mobility and personal care support if required.
About Brain Injuries
A brain injury affects people in numerous ways and can vary from one individual to the next. Sometimes there are longer term effects that one cannot be made aware of until they are back in the comfort of their own home and starting to live their daily routine again. A person with a brain injury may experience personality changes, memory faults, speech impediments, and/or mobility issues.
It's important that each brain injury home care assistance plan respects the individuality of each person, their situation and their needs.
Through a consultation process we create a plan that suits the supported person in a calm and caring way in the comfort of their own home. We can take on the most simple of tasks to complex ones – whatever is needed to ensure that you feel enabled.
Brain injury home care assistance can make it possible for a supported person to maintain the quality of life they wish.
Beacon Support Brain Injury Home Care Assistance
Beacon Support has more than 17 years experience delivering in home support and care, including brain injury home care assistance. We are here to help you develop and implement enabling strategies that enhance quality of life and independence.
We'll provide emotional support while respecting your personal boundaries, not only for the person with a brain injury but family and friends. Your team will become like your family, people you can trust and confide in to support you and share time with.
Contact us today to find our more about our brain injury home care assistance. We are a leading NDIS service provider in Queensland, so can also help you navigate NDIS funding and other subsidies that may be available to you.