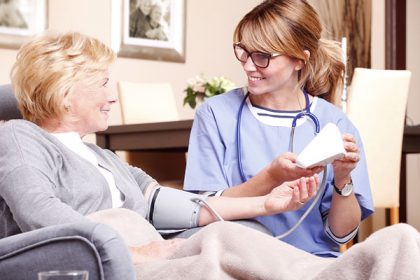 Are you considering getting help from an aged care agency? Are you looking for information about at home aged care services? Here we cover the key points you may like to know about at home care for the aged.
Why consider an aged care agency?
An aged care agency can provide invaluable support and care to help you live with any age-related conditions and challenges you may be experiencing.
Typically an aged care agency may provide the following services:
Personal care – such as bathing, clothing or grooming
Housework – cleaning, laundry
Supervision of medicine dispensing as directed by a registered nurse
Healthcare – coordination of other health professionals and assisted trips to medical appointments
Meal planning and assistance
Transport to social events
Companionship
Shopping
Social support
Carer relief part-time.
Aged Care Agency Solutions
Home aged care services from an aged care agency like Beacon Support means you can receive the care and support you need delivered in the comfort of your own home.
A quality aged care agency will design and deliver an aged care in-home plan tailored to your specific situation and needs, as well as any conditions you may be living with.
Beacon Support Services
Beacon Support as an accredited aged care agency delivers home care packages and tailored support plans. Not sure if you need the services of an aged care agency? If any of the following applies to you or your loved one, we can help:
Have special needs?
Have a disability?
Need help with personal tasks like hygiene care and dressing?
Need assistance with other daily tasks?
Need assistance to restore health?
We offer the following aged care support services:
Mobility support
Nutrition support and feeding assistance
Administering of medication
Bowel and bladder function support
Emotional support to you and your loved ones
Coordination with other services such as occupational therapy, speech therapy, and physiotherapy
Personal care support as required
24 hour support if needed.
Why choose Beacon Support?
At Beacon Support, we are committed to providing quality in-home aged care and support you can trust. Our team is committed to ensuring you feel safe and supported at every step. Regardless of what difficulties you face we know what to do and always approach our care professionally and with empathy.
Your in-home aged care will be delivered under the supervision of a Registered Nurse so you receive the best of care. We are also a registered NDIS provider.
What's the next step?
Contact us on 1300 435 782 or use the Contact Us page on our website to learn more about our aged care agency and the services we provide.