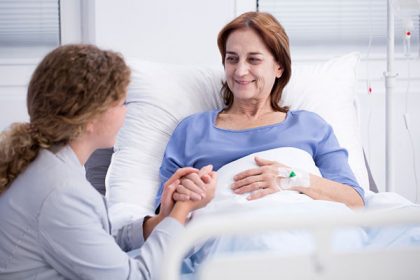 Palliative care is specialised care for terminal medical illnesses and conditions that have stopped responding to treatment. At Beacon Support we pride ourselves on delivering quality palliative care Australia can trust. We offer care and support that aims to enhance quality of life when dealing with a terminal or life-limiting illness. It helps people live their life as fully and as comfortably as possible.
When it comes to palliative care Australia services, a team is usually formed comprising of medical and care professionals to provide the most holistic approach to your care as possible. Palliative care can be given at any stage of an illness and may include the following steps:
Meeting with you and discussing with you the disease and diagnosis.
Helping you to better understand your personal situation anytime you need.
Provide relief for your symptoms
Liaise with your medical team to provide the best care
Help you come to decisions surrounding your treatment (if you want it)
Clarify your treatment goals and options.
Palliative care is essential for improving quality of life during and after your diagnosis as well as dealing with your illness and everyday challenges you may face.
Palliative Care Australia Experts
Our management team has more than 50 years of combined experience in the care industry. Our carers are selected for their ability to forge good connections with patients and maintain outstanding care.
Beacon Support values each person's individual freedom and quality of life, through the delivery of all of our palliative care services.
Your palliative care and support can be undertaken in the comfort of your own home with your own personal group of professionals. We can also provide support outside of the home too for any meetings and activities that you need to attend.
Compassion, empathy, dependability, and integrity are core values upheld by every member of our team. We'll work with you to determine the best palliative care for your situation. With decades of experience, we can provide expert guidance and support you through every stage of the illness.
Every individual has their own set of needs and desires so it's important to discuss your specific circumstances with Beacon Support. You can arrange a consultation meeting so we can create a tailored plan for you.
You can contact us on 1300 435 782 or use the Contact Us page on our website. NDIS funding may be available to support you. Contact us today to learn more about our experience in delivering palliative care Australia can trust.