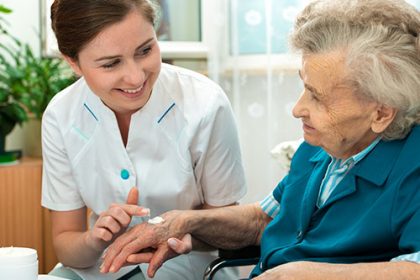 Are you looking for professionally delivered home care packages? Do you have complex care needs now or in the future? Do you need support with everyday activities in your home?
Beacon Support specialises in caring for people at home with tailored home care packages. With several decades of experience supporting clients with a wide range of conditions we are well equipped to help you.
Our management team has more than 50 years of combined experience in aged care, which informs all of the support we deliver.
Whether you are living with a medical condition or disability, we can help you create a care and support plan specific to your situation and needs.
You can be assured that our home care packages will be designed to cater to the specific condition and symptoms you are living with. We can also assist you with everyday activities that may be too difficult to deal with alone.
Our home care packages are highly individualised but can offer support in a number of areas including:
Mobility support
Nutrition support and feeding assistance
Administering of medication
Bowel and bladder function support
Emotional support to you and your loved ones
Coordination with other services such as occupational therapy, speech therapy, and physiotherapy
Personal care support as required
24 hour support if needed.
Regardless of the condition or situation you are facing we are ready to help you.
What type of Home Care Packages Can We Offer You?
Taking care of day-to-day activities with you e.g. helping with medication plans, eating, cooking, moving around the home, personal hygiene activities and many more
Assisting you to keep an active social life. We'll help you get to your regular social activities and community events.
Companionship and skill development to help you become more independent
Respite care, rehabilitation, and supported holiday assistance when you need it
Our dedicated and experienced team will deliver care that is suitable for each individual and their situation. That's why we recommend that you speak to one of our professional team who will be able to give you a personal consultation and discuss your requirements.
At Beacon Support, we are committed to providing highly skilled care and support you can trust. Our team is focused on making sure you feel safe and supported at every step, through the delivery of expert care and understanding.
We're always happy to share our knowledge and experience, so call us on 1300 435 782 or use the Contact Us page on our website to find out more about our home care packages.