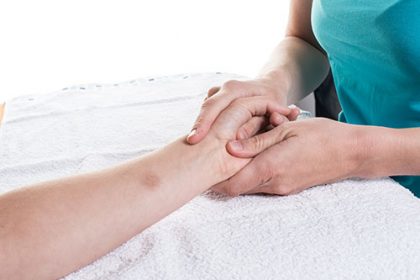 Are you looking for information on hemiplegia home care assistance? Do you want to know more about what help may be available to live with this condition?
Living with hemiplegia can present a number of challenges that can be difficult to handle without some in-home support. The first step in getting the support you need is understanding how to find the right hemiplegia home care assistance for you.
This starts with identifying a hemiplegia home care assistance service provider that understands your unique situation and needs. You will also want to engage a hemiplegia home care assistance provider that has appropriate experience and knowledge so they can provide the best support to you.
Your hemiplegia home care assistance service should consult with you to develop a thorough understanding of your circumstances and how you are personally impacted by the condition. They should then, in conjunction with you, design a customised care and support plan that addresses the specific challenges you have relating to the condition.
Your hemiplegia home care assistance plan should also help you with managing everyday activities you may be finding difficult to handle alone. While your plan will depend on the extent of your condition, it may include:
Help with mobility
Nutrition support and feeding assistance
Administering of medication
Bowel and bladder function support
Communication support and devices
Emotional support to you and your loved ones
Coordination with other services such as occupational therapy, speech therapy, and physiotherapy
Personal care support as required
24 hour support if needed.
Hemiplegia Home Care Assistance
Every hemiplegia home care assistance plan should be unique, and there should never be a one-size-fits-all approach to your care. Your support plan should also have inbuilt flexibility to adapt to any changing needs you may have.
Your hemiplegia home care assistance provider should have the ability to help you manage a range of symptoms and challenges you are living with, such as:
Communication difficulties
Muscle spasms
Pressure sores
Difficulties breathing and eating
Pain management
Urinary infections
Bowel and bladder issues
Mobility difficulties.
Hemiplegia Home Care Assistance You Can Trust
One of the things we are proudest of at Beacon Support is our commitment to providing highly skilled hemiplegia home care assistance you can trust. In everything we do we will be focused on making sure you feel safe and supported at all times.
Regardless of your situation, we know what to do and will approach your hemiplegia home care assistance professionally and with empathy. You can be assured of receiving quality hemiplegia home care assistance delivered under the supervision of a Registered Nurse. We are also a registered NDIS provider.
Call us today at 1300 435 782 or contact us via our online form for a consultation and information about hemiplegia home care assistance we can provide.